Yesterday (9/16/23) we drove to St. Charles, MO. Normally I wouldn't do such a thing, but a guy had advertised a Celebrity wing kit and plans on Barnstormers. Apparently the original owner of the kit never had a chance to start building before age took its toll, so I was able to pick up all of the wing parts for less than it would have cost me to buy just the spruce for the spar caps. I've really been kind of stalled up until now because I just couldn't get past the cost of buying the wood from ACS, then paying truck freight go get some oversized but very lightweight pieces of wood shipped here. The total cost of our trip was less than the shipping cost for just the longer spar pieces, and I've got all of the pre-cut plywood parts as well. Rib nose pieces, trailing edge stock, aileron ends, spar reinforcements, all of it. I've also got a second complete set of plans and documents that I can put up for sale, since they have never been used and I don't need two.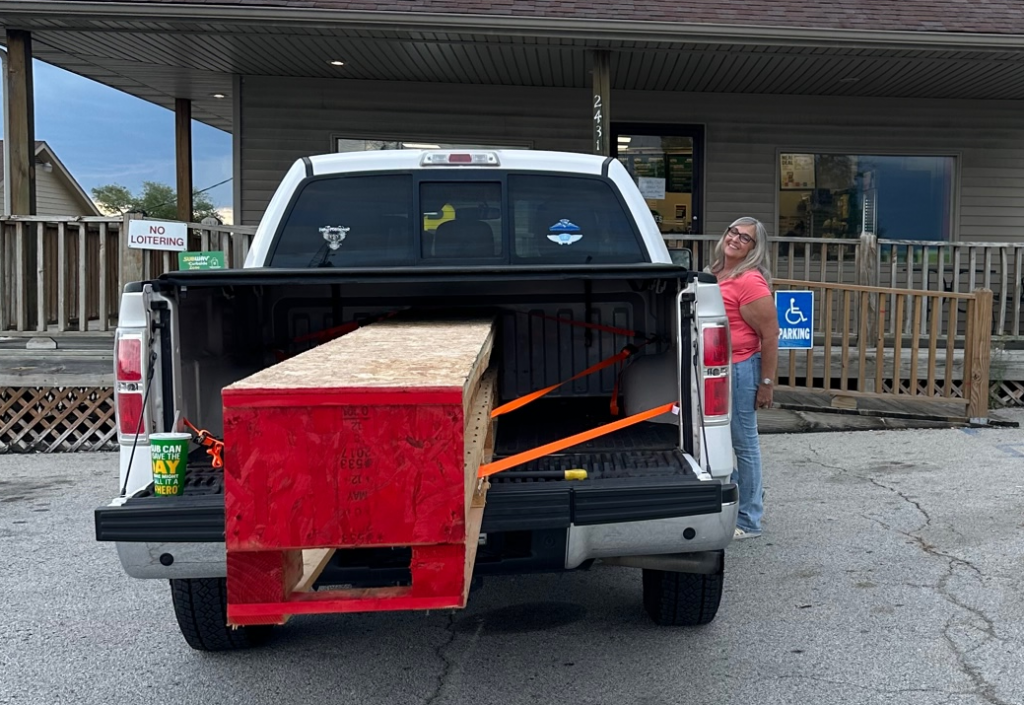 The other thing that has kept me at a standstill has been the lack of a suitable place to work. My garage has, unfortunately, been occupied for the past few years with a "project" car that I probably never should have bought. My own fault, but is it better to have one project stalled, or two? I had plans at one time to put a sheet of MDF on top of the island in our basement to build the tail surfaces, but that is now part of a very busy sewing room. Zero complaints about that, of course! It just means I can't work in there.
Anyway, a couple of weeks ago I was talking about the airplane with my friend Stu. He's been building cabinets for the past couple of decades and has a large woodworking shop next to his house. Not only is it well equipped, but it's also climate controlled and well lit. Quite frankly, it would be the envy of most people who would want to build stuff – certainly myself included.
Stu offered to let me use his shop and help with the build. I doubt he'll ever want to fly in the finished airplane, but he thinks the idea of building an entire airplane out of wood is pretty cool. I can understand that; I think so too. When we got back from the road trip yesterday we unloaded the crate at Stu's shop. It was late, so all we did was pop the top off and have a quick look, and grab the Fisher assembly video DVDs that were in there.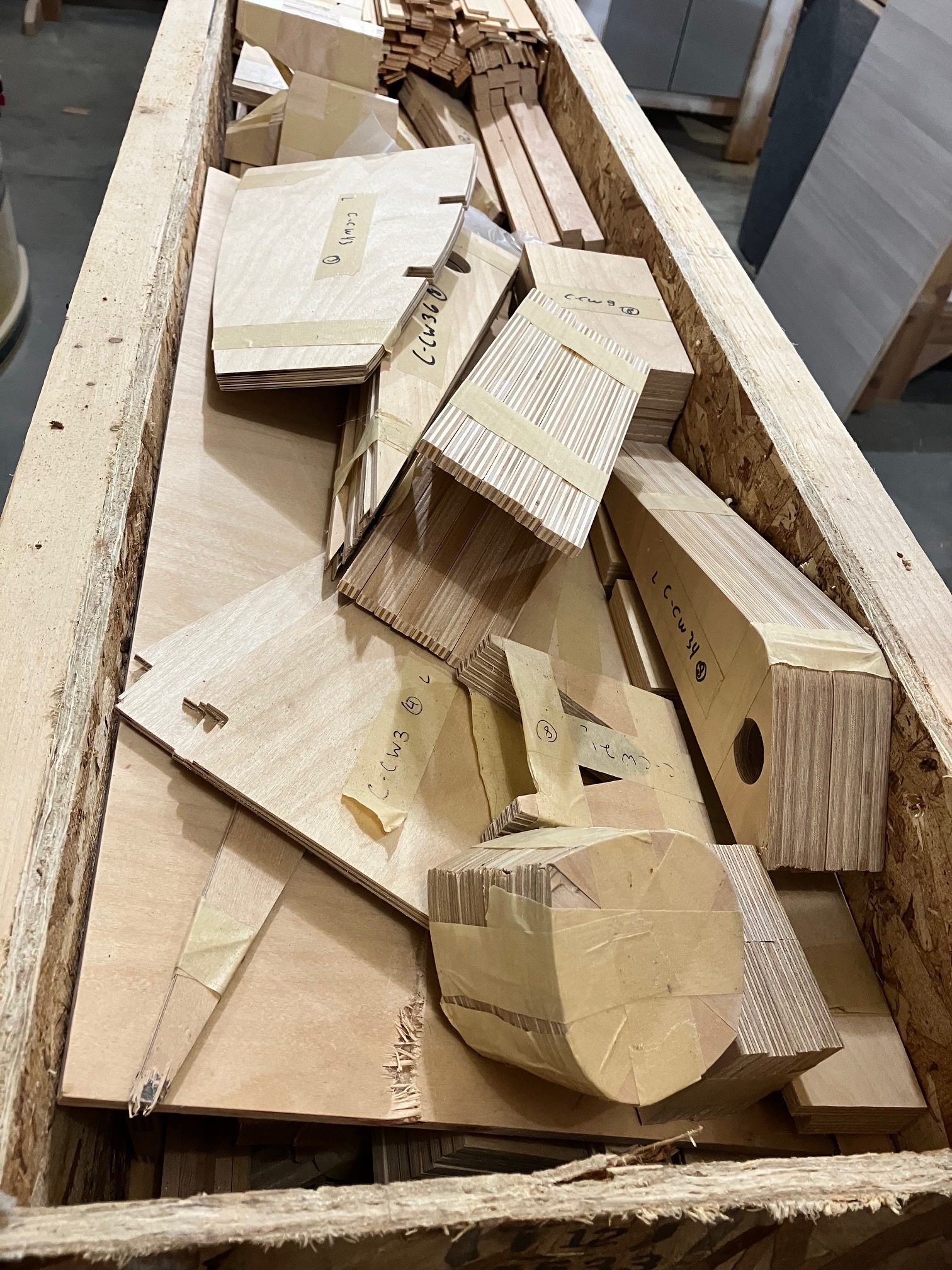 I'm pretty pumped, to be honest. This means I've now got everything I need to complete all four wings and the horizontal stabilizer & elevator, and a place to do it. I'm hoping to get the last few of the false ribs knocked out this week and lay out the pieces to assemble the main and rear spars.